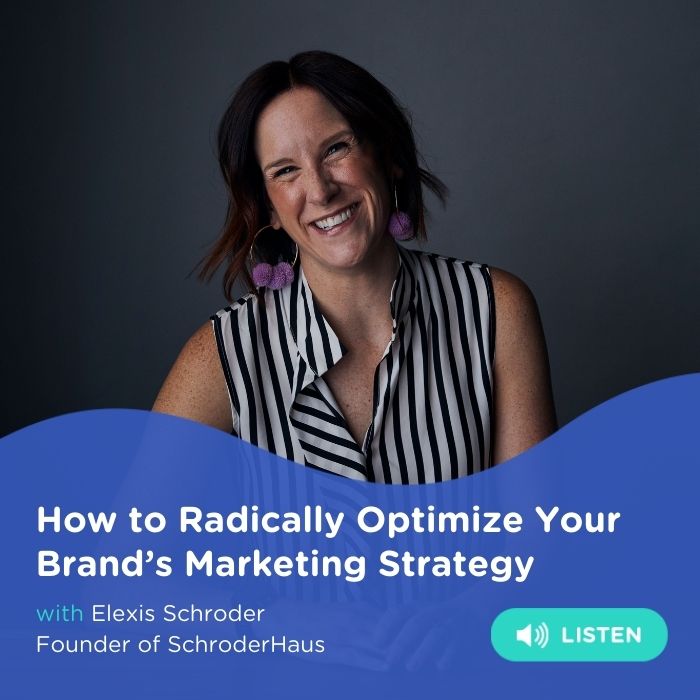 If you're an emerging brand, you know that marketing can be a Pandora's Box that leads to more questions than answers:
Which marketing strategies will give me the most bang for my buck?
How can I create buzz for my brand, while doing everything else on my to-do list?
How do I connect with influencers and customers in an authentic way?
As the founder of marketing communications agency SchroderHaus, Elexis Schroder has helped build powerhouse brands like Lily's, Good Karma, and C2O Coconut Water by honing in their marketing strategies across PR, digital media, brand positioning and more.
In this episode, Elexis bottles up her 15 years of experience to offer the ultimate crash course on brand marketing. From PR and media training, to influencers and branding on a budget, you'll discover the secrets to creating a laser-focused marketing strategy where small steps make a massive impact.
Links
@schroderhaus on Instagram
Connect with Elexis on LinkedIn
Have an idea for the show? Drop us a line! Brandbuilder@snacknation.com.
Join our Exclusive Facebook Group!
What's your biggest takeaway from the episode? Join our invite-only, private Facebook group just for Brand Builder Community members, where you can connect with fellow entrepreneurs and founders, crowdsource ideas, share best practices (or lessons learned), and get your most important questions answered. Join now!
Facebook.com/groups/brandbuilderpod
Brand Builder is produced by Caroo.